HEALTHY BOUNDARIES TRAINING
Thursday, May 16 (9 am-5 pm)
or
Saturday, May 18 (9 am - 5pm)
Location(s) TBD. Hybrid option will be available. Lunch will be provided.
$50 registration
Healthy boundaries are a gift. They are helpful guidelines that give shape to our relationships. Life-enriching relationships, whether with our spouse, family, friends, colleagues, or parishioners, require healthy boundaries.
This workshop explores the meaning and practice of healthy boundaries in the context of ministry. It will also identify the signs, dangers, and preventions of boundary violations.
Topics will include: Power and Vulnerability, Dating, Friendships, Dual Relationships, Gifts, The Pulpit, Transference, Hugging and Touch, Intimacy, Personal and Professional Health (Self-Care, Red Flags), and Social Media
The workshop fee of $50 covers the cost of the program, workbook, and lunch.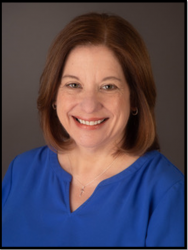 The workshop leader will be Rev. Dr. Mary Miller, executive minister of TABCOM (The American Baptist Churches of Massachusetts) since 2015. She holds a Doctor of Ministry from Central Baptist Theological Seminary, a Master of Divinity from Southern Baptist Theological Seminary, and a Bachelor of Science degree from Virginia Commonwealth University.
Mary has taught and consulted in the area of church conflict. She is certified by FaithTrust Institute to provide training in Clergy Ethics and Boundaries, which she teaches regularly. She brings a wealth of experience, having served two long-term pastorates and more than a decade in region ministry.
In her free time, Mary enjoys travel, photography, swimming, and scuba diving. She "collects" US National Parks and visits at least one each year. Mary has two adult children.
Please register by May 6.